We are a boutique Alpaca Farm on the Gulf Islands in BC, Canada. Here, in this private Paradise, you can spend quality Time with Alpacas or buy some Magic Beans.
Buy the Magic Bean
More Info
Alpacas originally come from South America and are camelid mammals. They are considerably smaller than llamas and were initially bred for their fiber. However, alpacas are so much more than that. They are gentle, shy and curious animals, who always seem to smile. Alpacas communicate through their energy and body language with each other and very, very rarely spit at humans and if so, it's mostly by mistake. An adult alpaca generally is between 80 and 98 cm in height at the shoulders and usually weighs between 48 and 80 kg.
BONDI AND BUTTONS
Buttons is Jade's and Bondi Queenie's son. Both crias were born here on the farm in summer 2021. They love to explore and always have new ideas on how to annoy their moms.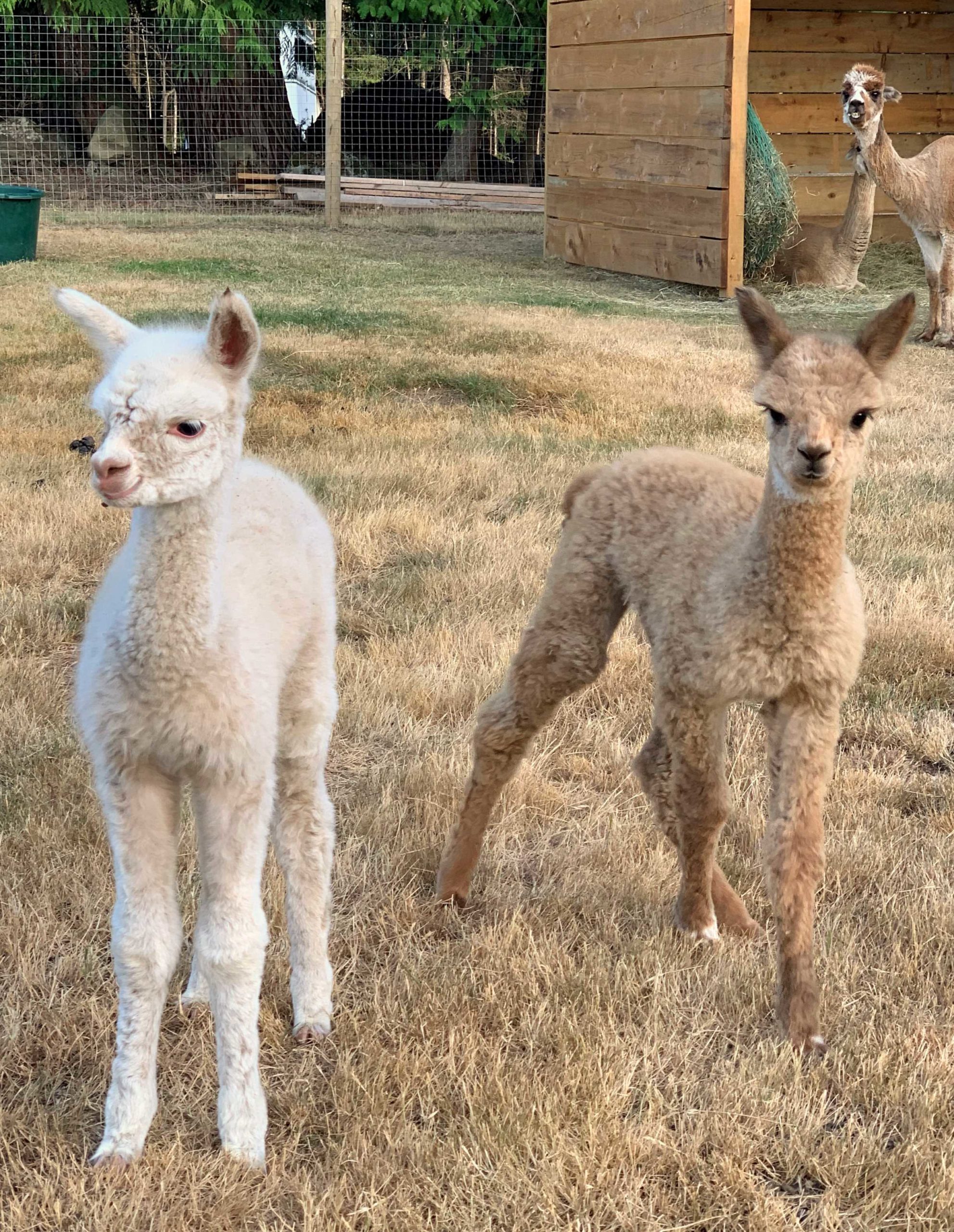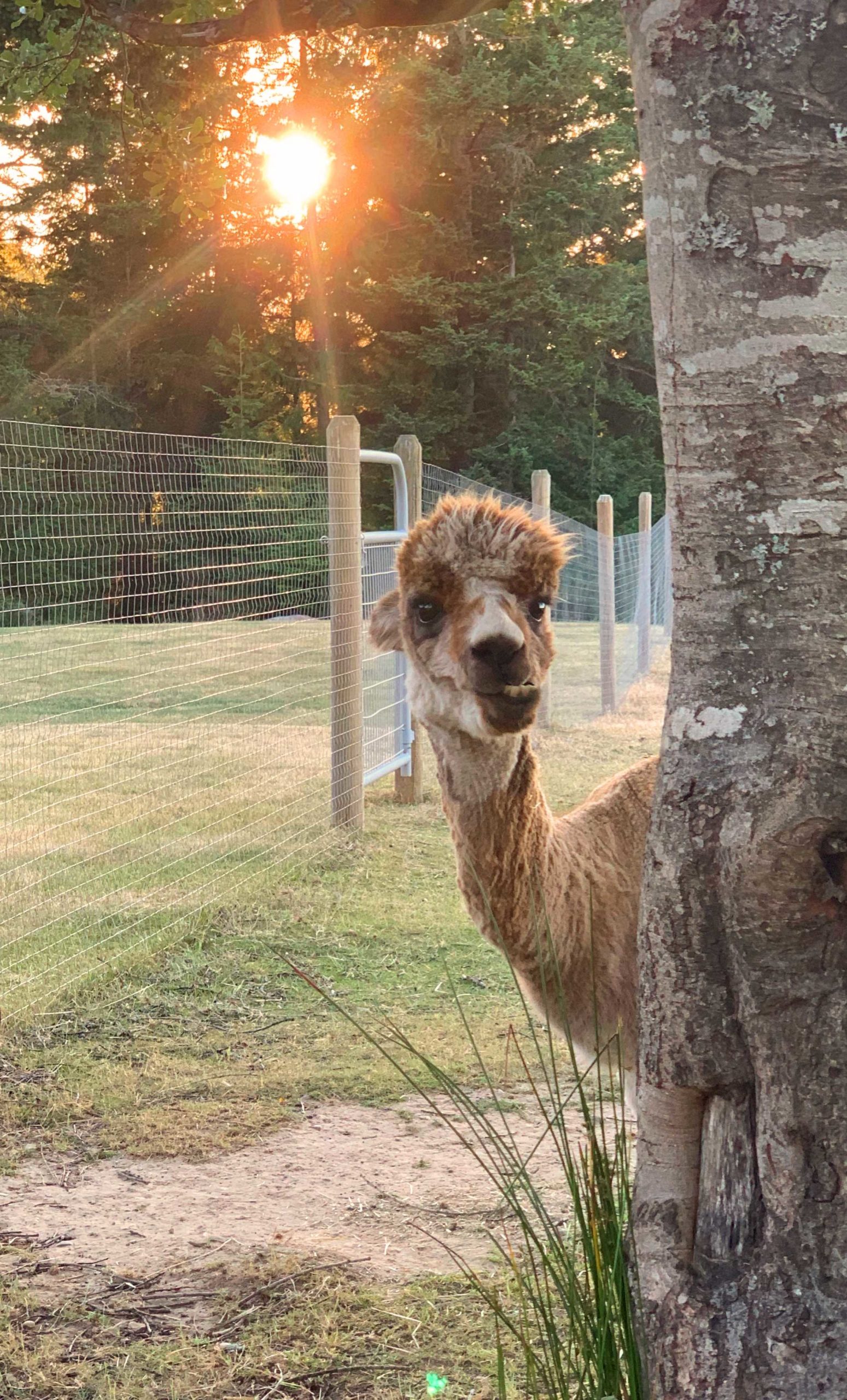 JADE
Jade is a very special alpaca. She was born in May 2016 and is very curious, interactive and shy at the same time. She needs her space but will not stop observing what you do, it's just too interesting.
QUEENIE
Queen was born in June 2014 and is the herd matriarch. Yes, it's just a mini herd, but that's not Queenie's fault. She's everything for them, a gentle mom and a brave protector.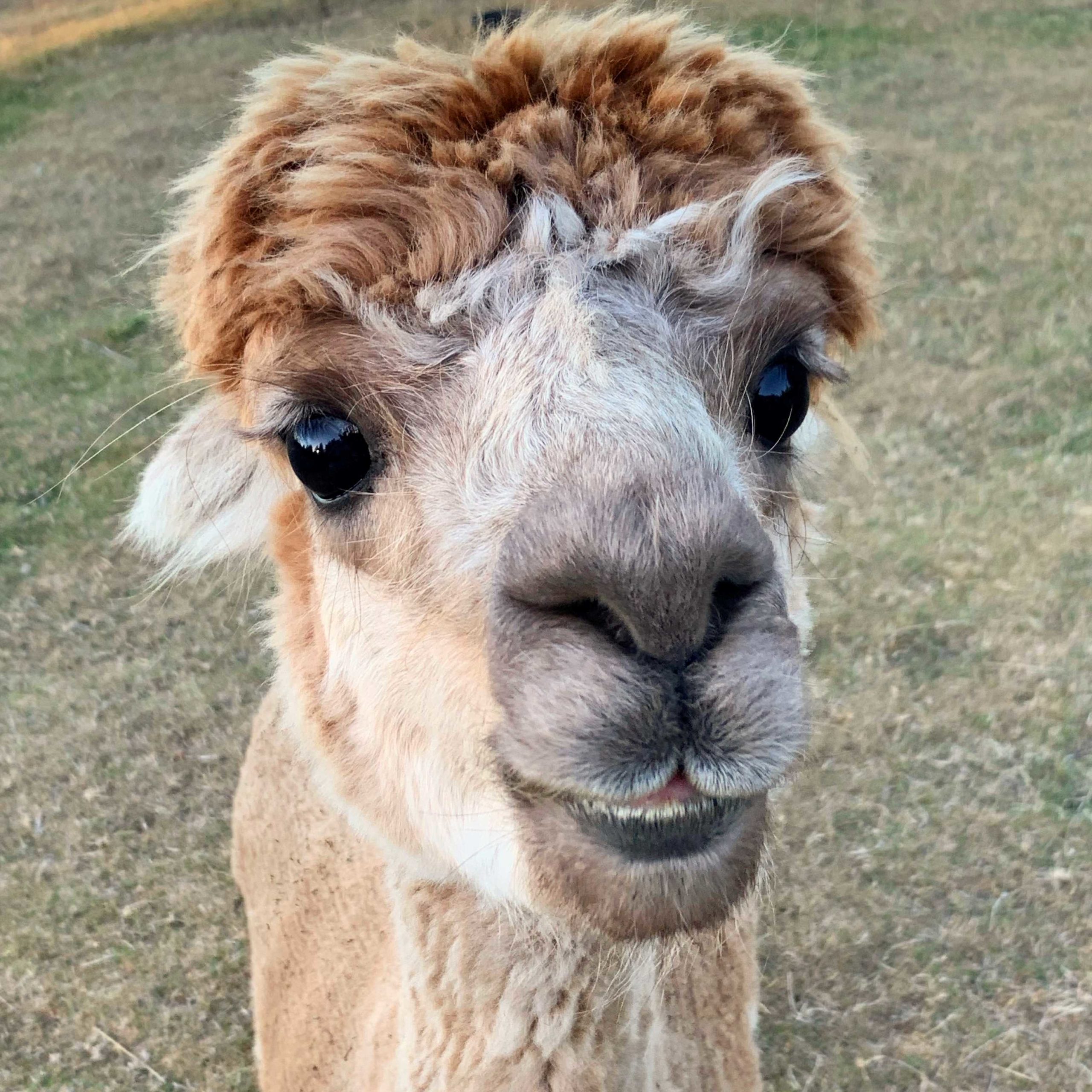 Relax and spend time with us
More Info
Bondi and Buttons were both born in summer 2021 and are such a joy to have around. As we don't have enough space to keep them, we are looking for the perfect home for them. Interested? Click here.
Dive into the world of AlpacaS
Alpacas don't communicate through touch with each other and don't do mutual grooming like e.g. horses. That means they don't enjoy touch and can't be petted. But we received so many inquiries to visit or spend time with our alpacas, that we tried to come up with something that they can enjoy equally. And what they really enjoy is having people around them and getting some treats from them. And they also very much enjoy calm togetherness.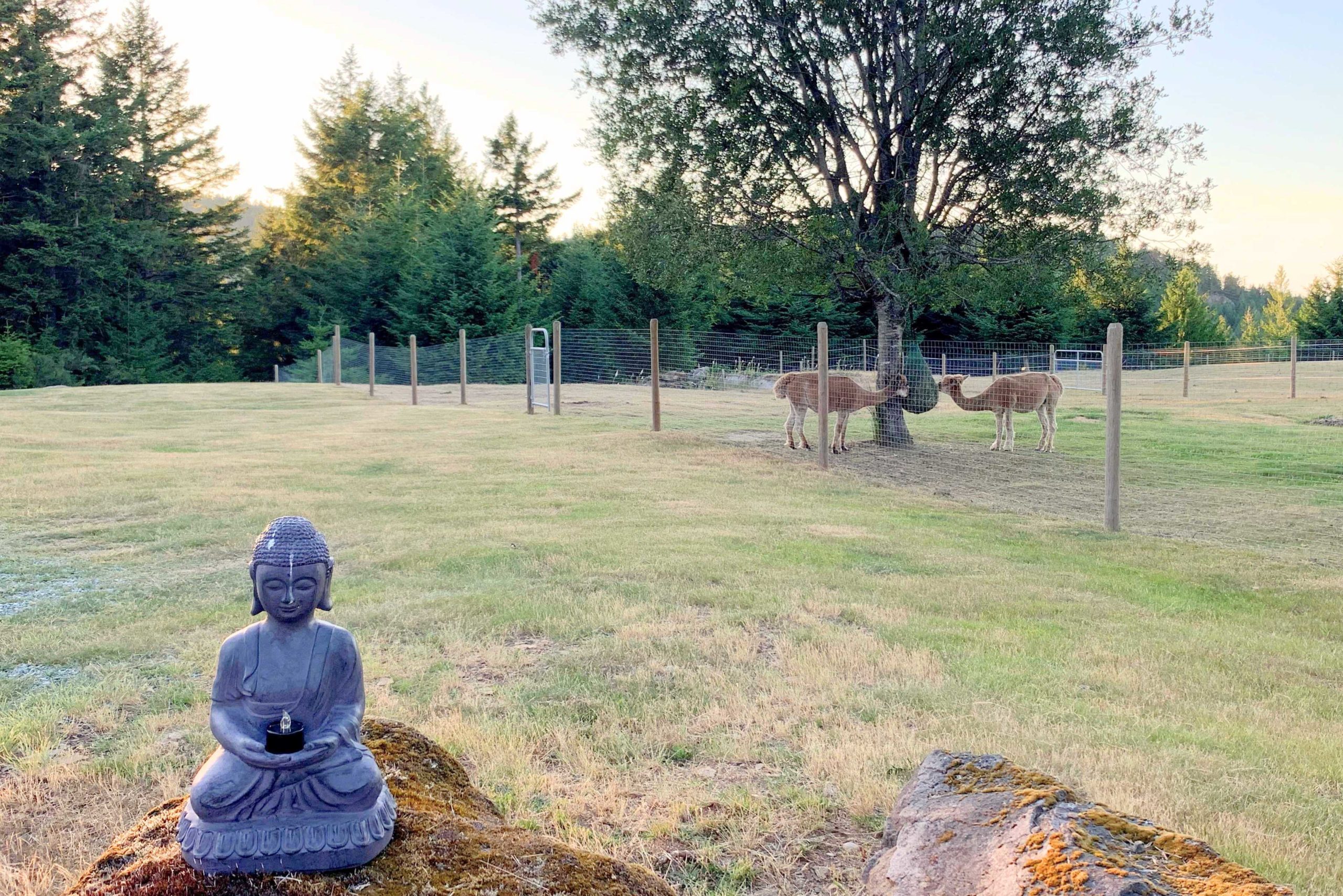 MEDITATE WITH ALPACAS
You enjoy meditation and mindfulness? Then you're cordially invited to meditate with our alpacas. You'll get a device with guided meditations and, depending on the weather and your preference you'll either get a yoga mat and a towel or a lounge chair with a blanket. All you need to do is to find the perfect spot for you and to meditate together with the alpacas. Suggested fee is $20 CAD, which will be donated to farm animals in need.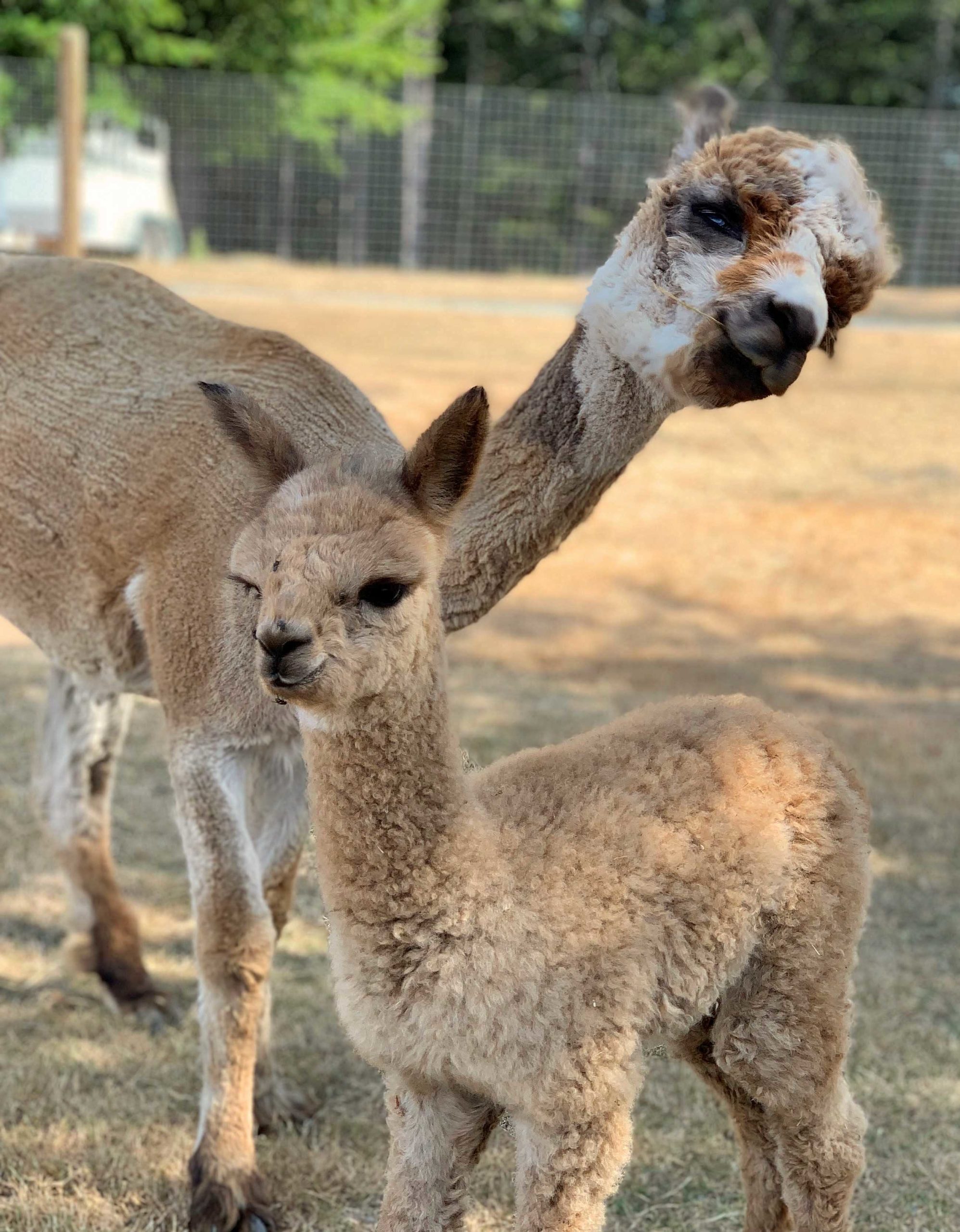 VISIT ALPACAS
Come, visit our lovely alpacas, and ask me anything you'd like to know about them. You'll also get some pellets for you to try to hand feed them. See, if you even get our very shy Miss Jade or the crias to come closer. Suggested fee is $20 CAD per person (kids under twelve are free), which will be donated to farm animals in need.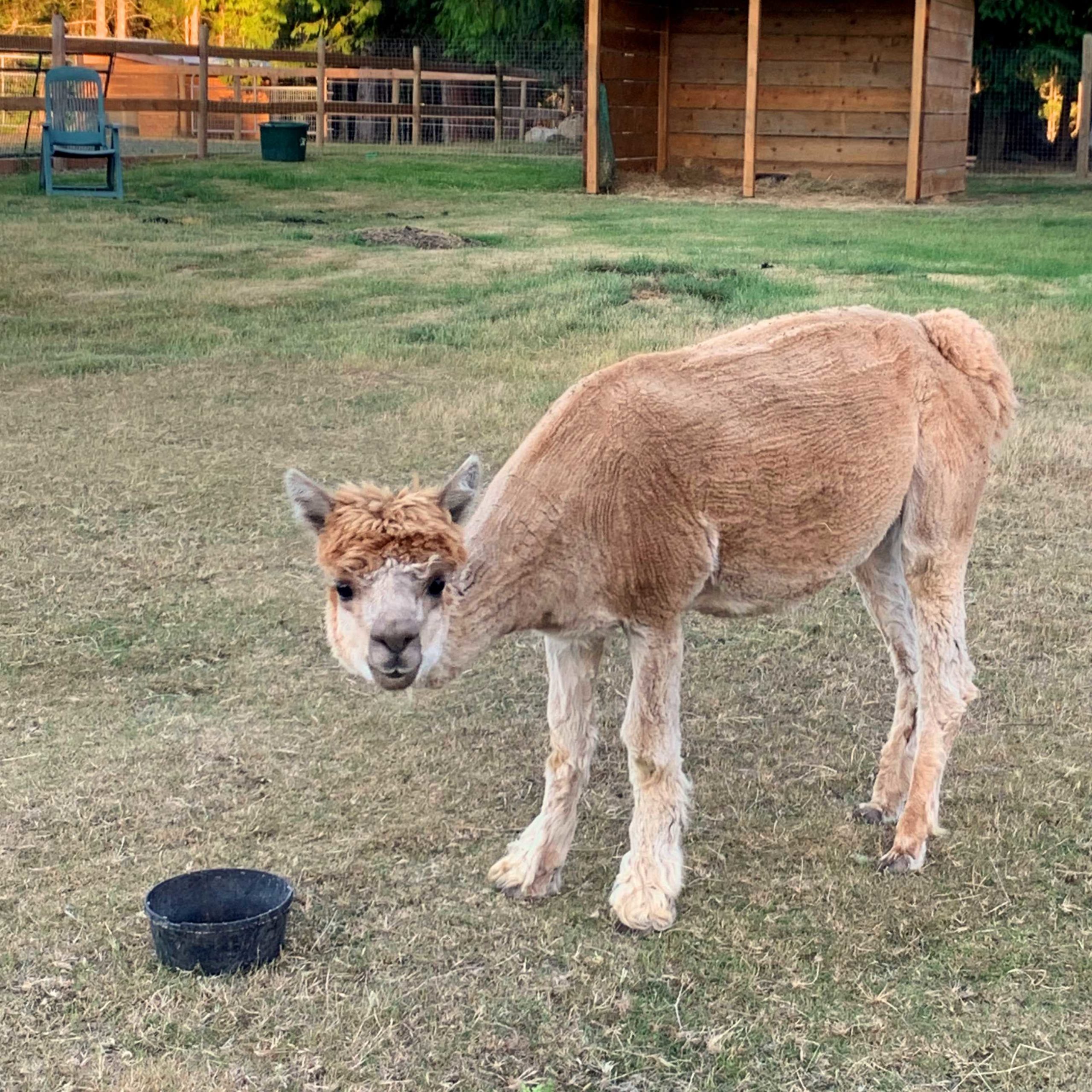 PICNIC WITH ALPACAS
You like picnics? Then have one together with the alpacas. You'll get up to four chairs (bring more, when you have a big family) and a table right beside the alpaca paddock. Enjoy nature and the beautiful view and eat and drink what you brought. Suggested fee is $10 CAD per person, it will be donated to farm animals in need.
Alpaca poop is called 'Magic Beans' or 'Alpaca Gold' and is considered the best of all natural fertilizer for indoor and outdoor plants.
The beans can quickly help improve soil texture and water-holding capacity. They have the highest N-P-K of any natural fertilizer. It is lower in organic matter content than the manure from most other barnyard livestock. And our alpacas just eat untreated grass, pellets and hay.
Alpaca beans are sold raw or processed. 100g raw beans cost on average $3 CAD. Please see below what we offer.
We offer small bags for inside, medium bags for the small garden as well as pick up for bigger gardens and farms. Send us an email and we leave the bag for you at the bottom of our property. If you don't live close, contact us and we can send our small bags to you.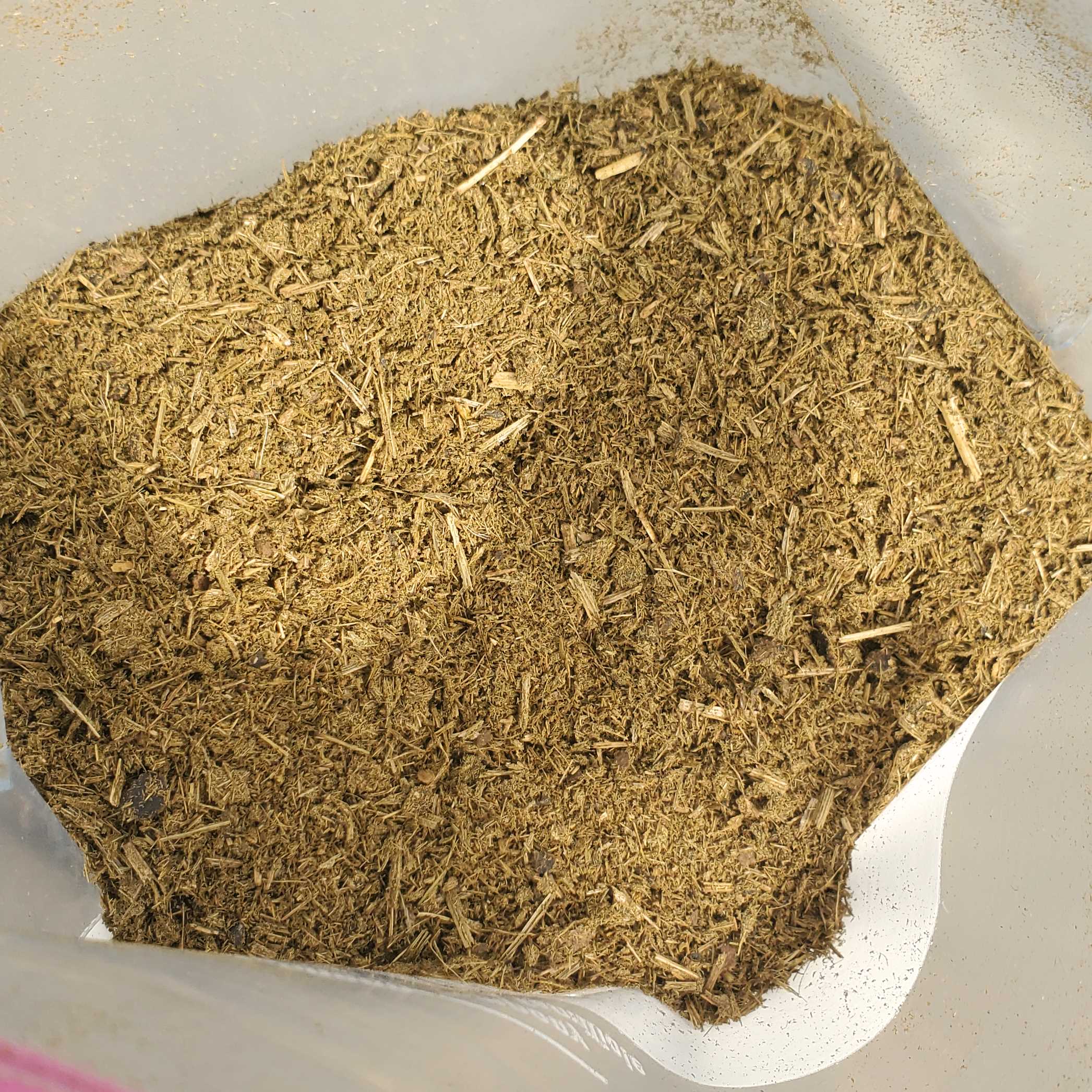 SMALL BAG 150g - $7 CAD
Carefully collected to make sure, there is no grass on them, dried and grinded, this is the ideal fertilizer for your inside plants.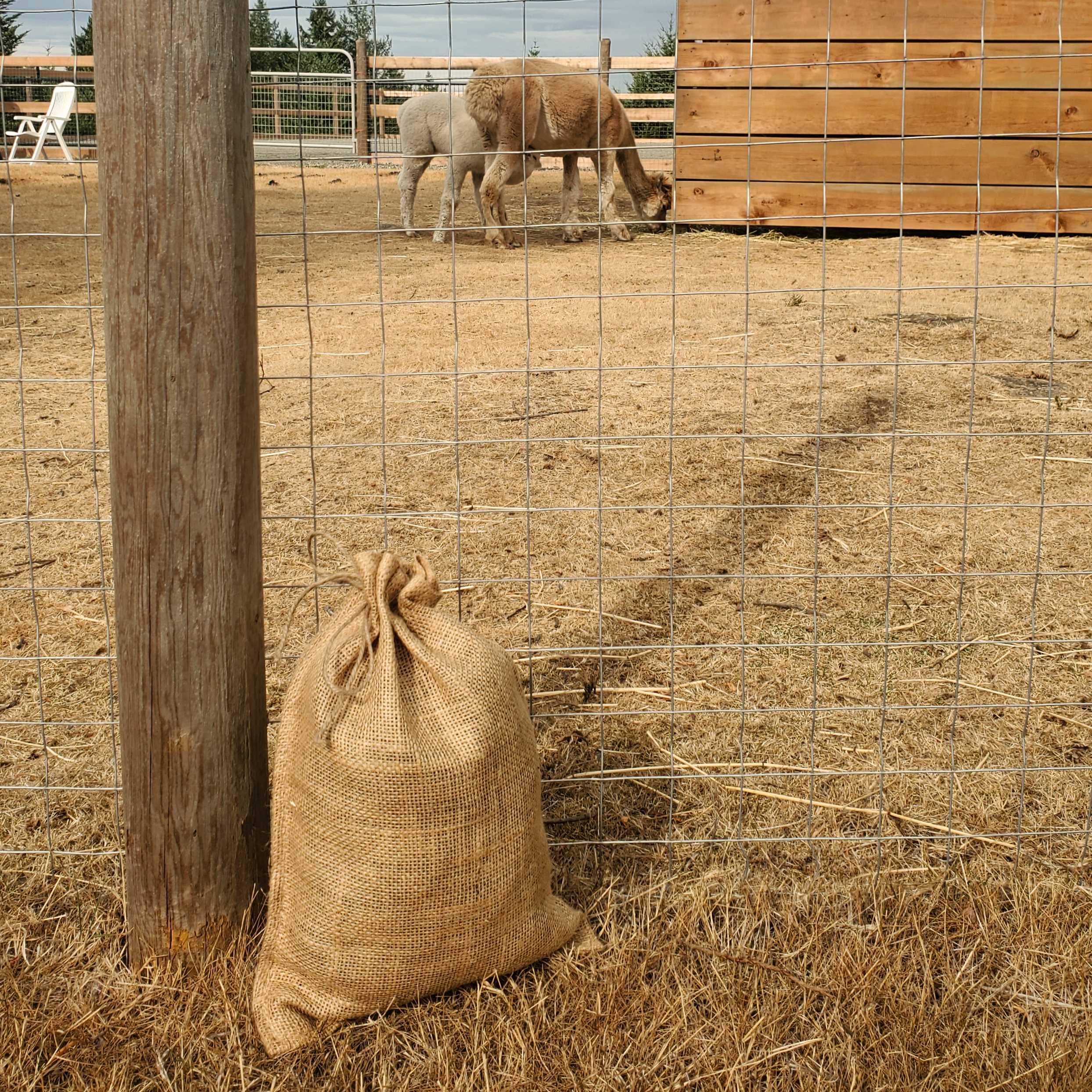 MEDIUM BAG 1kg - $7 CAD
These beans are ideal for the small garden and should be stored in a shed/garage. They are not grinded and contain very little grass.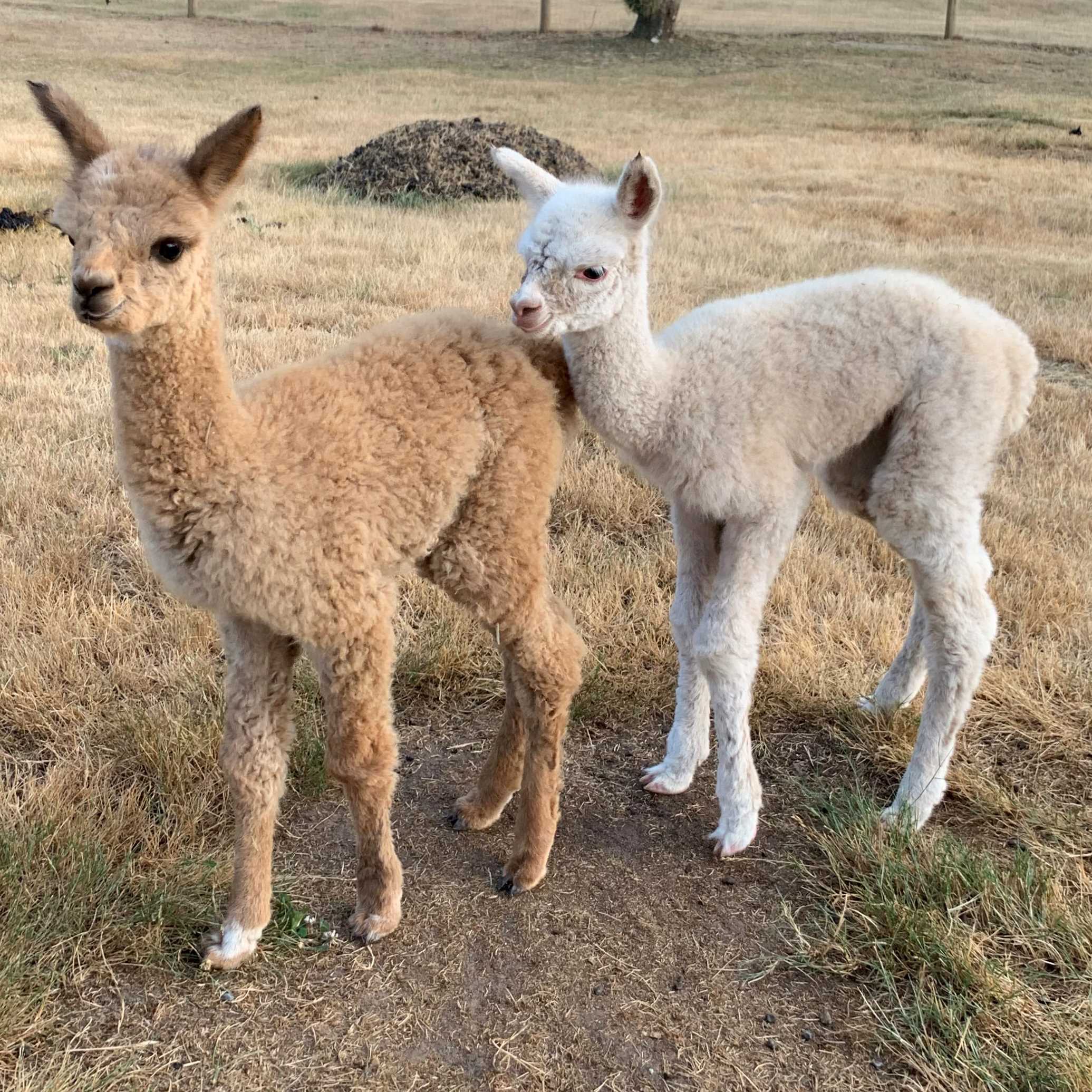 YOUR CONTAINER - $15 CAD
If you have a farm, come with your own garbage can and fill it (beans contain quite a bit of grass). We also have free horse manure!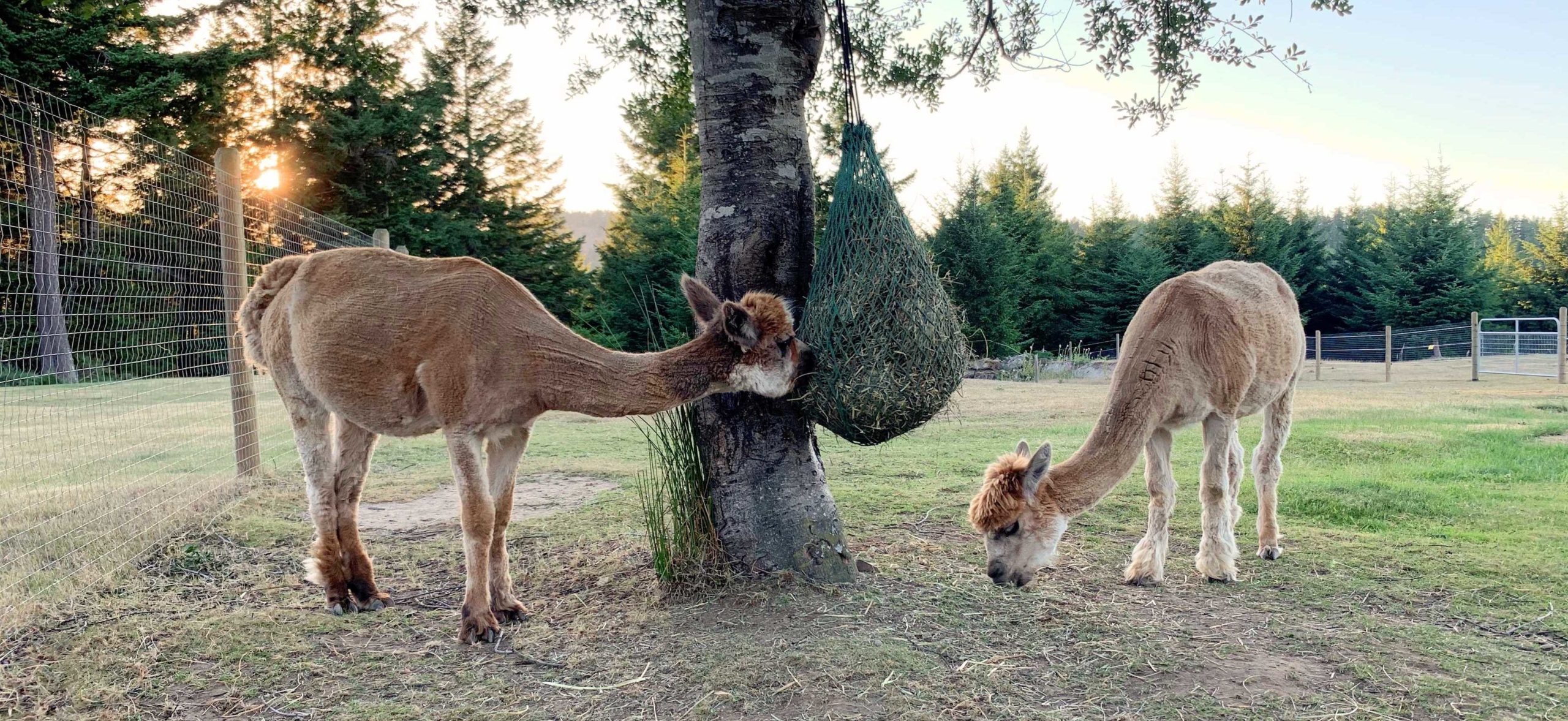 WE'RE NOW CLOSED FOR THE WINTER – THANK YOU FOR AN AMAZING FIRST SUMMER!
If you don't want to wait until spring, then visit us for our Equine & Alpaca Facilitated Wellness Sessions. We now also offer 'A Message from Horses' Sessions as well as Reiki Sessions for people and horses. If you'd like to learn more about it, please visit Britta's website.
Our small farm in BC Canada is our place to relax and enjoy our animals. Come and enjoy the serenity and calmness too. We're looking forward to meeting You!
We're looking forward to hearing from you!